Support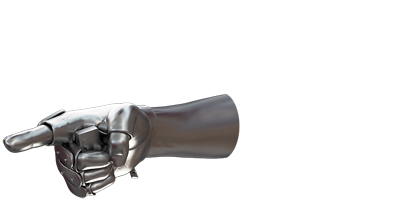 Insight into Tornado: Connection, Management, Music effects.
Warranty:
Warranty on gloves Tornado A1 1 year.
When buying controllers, 1 hour of training is free.
Tornado Using Tips for Live Performance:
Always use the laptop connected to the power supply.

Unplug when the laptop goes into sleep and economy mode.

Do not put the laptop in the sleep mode before and during the performance.

Unplug when the laptop screen goes into saving mode.

Turn off the Internet and automatic updating.

Do not use Wi-Fi and Bluetooth during performance, free laptop resources.

Deactivate the antivirus program.

Turn off all the applications which are not used for DJ-ing.

For the best connection of gloves with a laptop, install the USB adapter higher, as close to the gloves as possible and make sure that there are no metal obstructions between them.

Ensure that USB cable for Tornado controller is not pulled out during performance.
Notes:
Driver installment should be done without an attached USB adapter. The adapter should be connected after you restart the laptop.

When you upgrade Mac OS X operating system, you should reinstall the driver and restart the laptop.

If the gloves are included, but the start is not clicked in Tornado program, then gloves will go into sleep mode after 15 minutes of waiting. To bring them out of this mode, turn off and then turn on the power.

When the power is on the left glove will flash once and the right one will do it twice. Next, they will signal readiness for operation flashing once every 5 seconds. If you click start in the program, the glove goes into operation mode and stops flashing.

If the red diode flashes continuously, the glove is discharged.

Do not recharge the batteries for gloves for more than an hour. The recommended charging time is 20-30 minutes (when the signal green diode lights up).

Monitoring of charge for gloves is done by using Tornado program (Settings-> Sensors-> Monitoring).

If you use a USB Hub, make sure it can provide the supply voltage of 5V with a current capacity of 100 mA.

If you need the speed of MIDI port of more than 31,250 baud, turn off the limit (see manual on how to use Tornado program).

Please, contact our support team, if you have any difficulties.