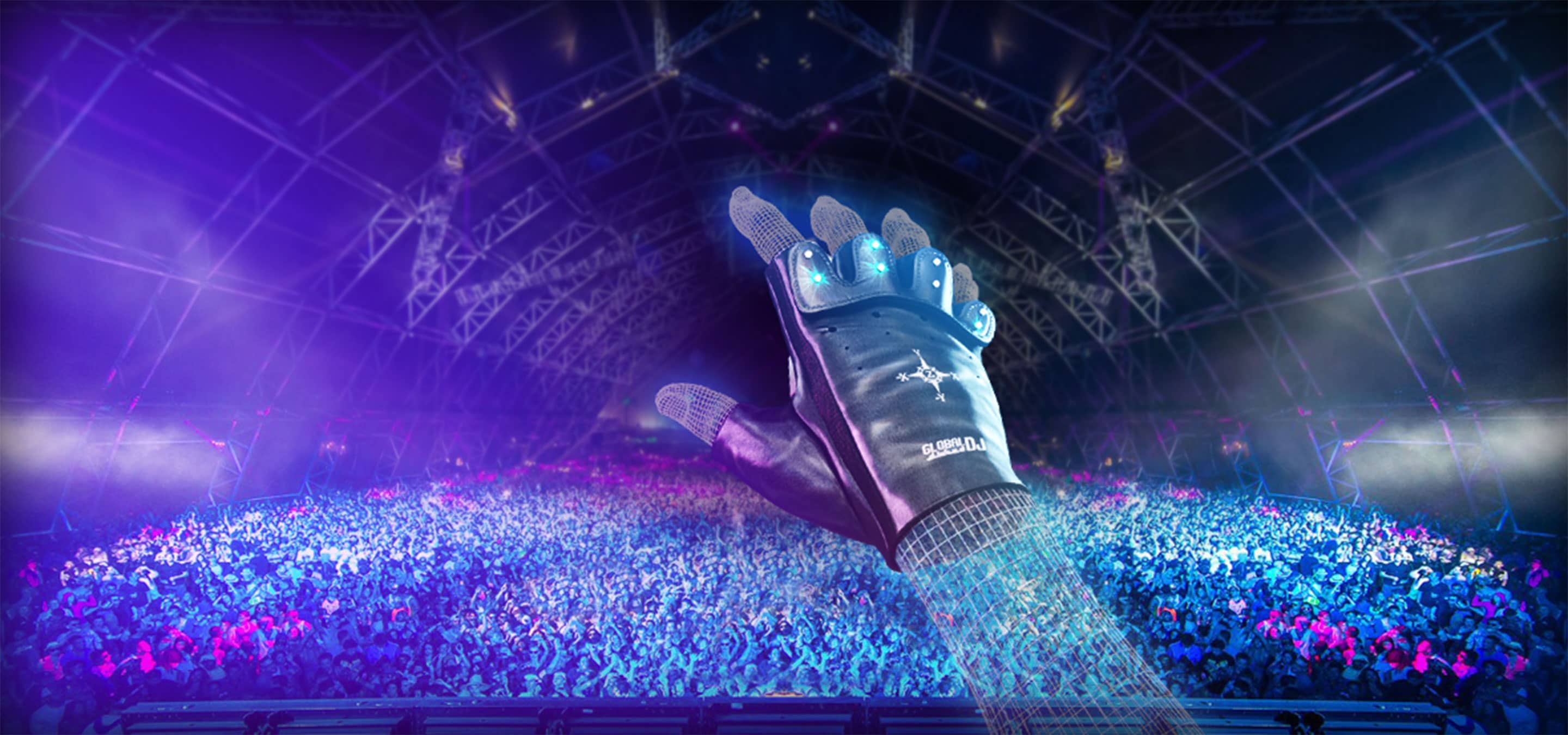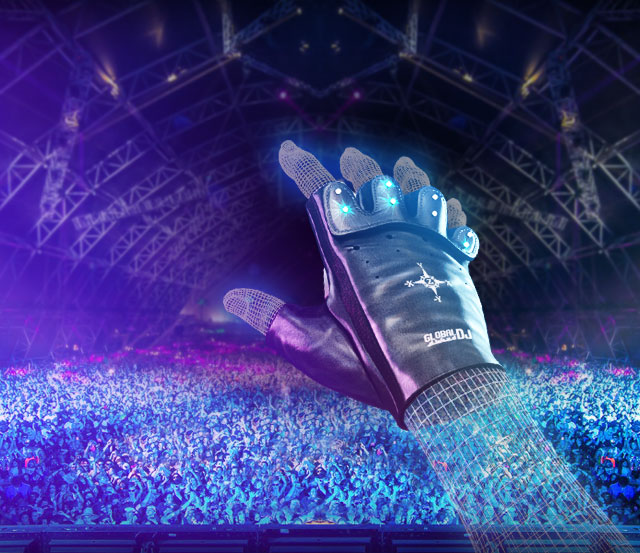 Meet Tornado Gloves Controller

on KickStarter! Back this project!
Create music and DJ with gestures!
Make music-by-motion experience unlike any other!
Be closer to fans, catch their attention and excite them.
So not only you will hear your music — you'll feel it.
Your music will never feel the same again.
Create effects while dancing!
Crank up the party with hand motions!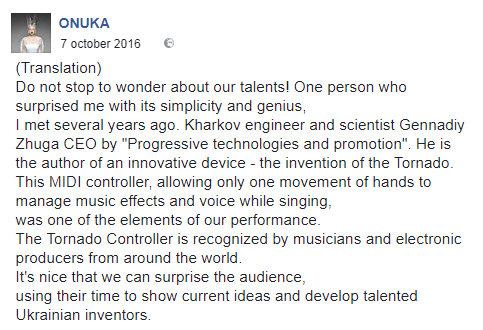 Application of Tornado
Tornado MIDI Controller is optimized for DJing.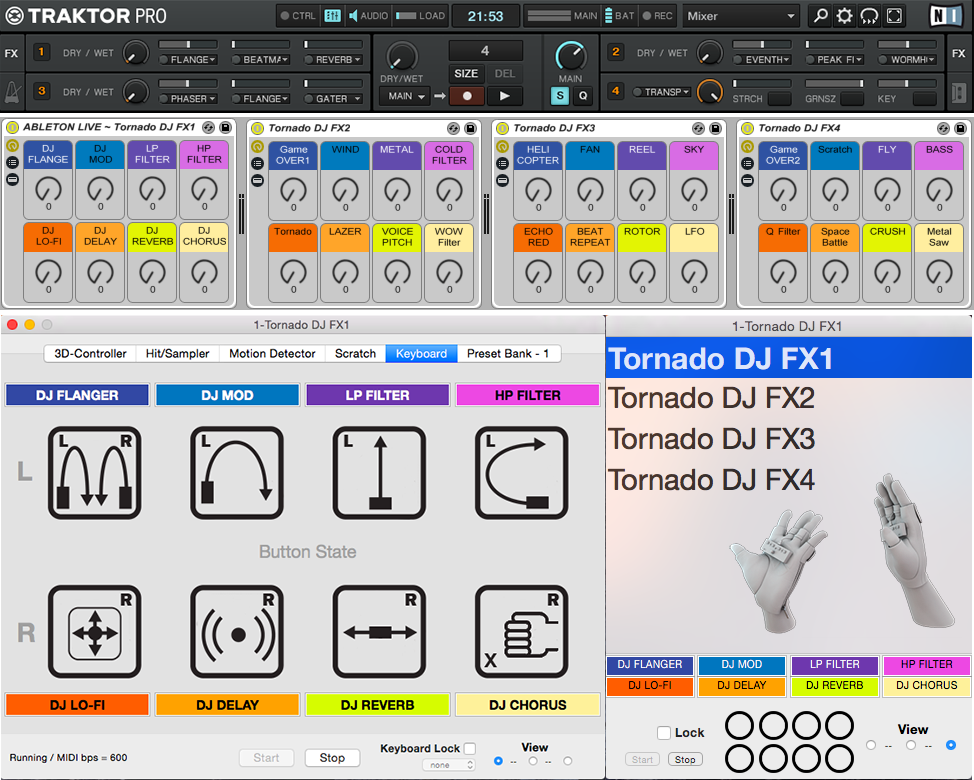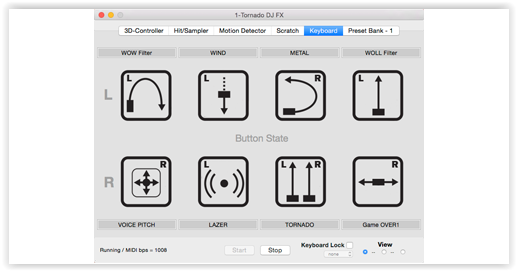 Presets
No complicated programming!
You don't have to deal with MIDI mapping – we did our best for you. Operation of the Tornado plug-in is implemented by means of presets. You just have to download the selected preset from our web and everything will be ready for creating musical effects. You will instantaneously start mastering of musical effects. It is very easy!
All effects in the presets are controlled by simple and convenient gestures. On the one hand, those are favourite motions for DJs, on the other hand, they are visually obvious and clear for the people on the dance floor.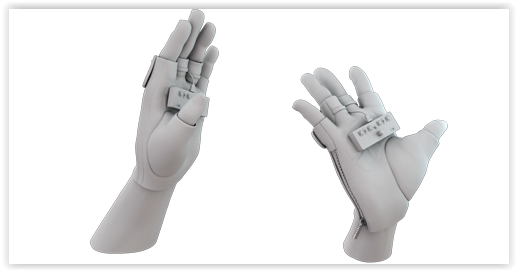 Presets for DJs
We developed presets for such popular DJ programs as Ableton Live and Traktor Pro. Presets involve both classical DJ and new effects. Now you can control your favourite effects by means of gestures, mix the tracks in a new way, do scrath, launch samples by means of waves of the hands, synthesize Uplifting and Downlifting effects during live shows.
Presets for Vocalists
Using Tornado you can control your voice, apply effects on it (pitch, delay, echo, reverberation, chorus, etc.) immediately during the show. It is very convenient, ergonomical and natural. The gloves will become your essential instrument bringing in new tints in your vocalism.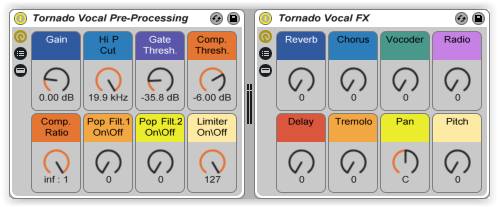 Presets for MCs
Club front men use the MIDI gloves in a very eye-catching way. Tornado helps them to entertain the audience, play and interact with it, create positive emotions for people.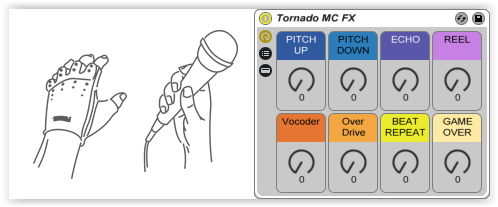 Advanced Features
Develop your extraordinary musical effects and control them by MIDI gloves. The Tornado software allows connecting
any effect parameter to the appropriate motion by means of the advanced MIDI Mapping.